For some people, cleaning the house is the absolute bane of their life. This is especially true of the most arduous tasks, such as cleaning mold spores from rising damp and shampooing the carpet.
The purpose of starting a business is to come up with a solution to a problem, making a cleaning company one of the best start-up company ideas. This is because you'll be able to tap into a huge market of people that identify their dirty house as a problem. One of the best things that you can get from a cleaning company is security, as there will aways be a demand for such.
Discover how to establish a cleaning business below.
Ensure Necessary Licensing is in Place
First things first, you should ensure all the necessary licensing is in place. The requirements for this will vary from location to location, so be sure to check your local restrictions to ensure that they are within the right legal guidelines.
The most common licensing options for cleaning businesses are sole proprietorships and limited liability corporations (LLCs). Each of these will have its own advantages and disadvantages; it's just about weighing up which are most important to you. All in all, though, licensing is integral to covering yourself from a legal perspective.
Select a Company Name
A good company name is essential for the branding of a cleaning company. Your company name will need to fulfil some criteria, including the following:
It should have the capacity to grow with the business.
It should sound good and read well.
It should be unique to your business.
It should be easy to spell and remember.
It should accurately describe the company.
If you hit every one of these criteria, you can be almost certain that you have a good name under your belt. This will make it easier to market your business and allow you to reap the benefits of word-of-mouth.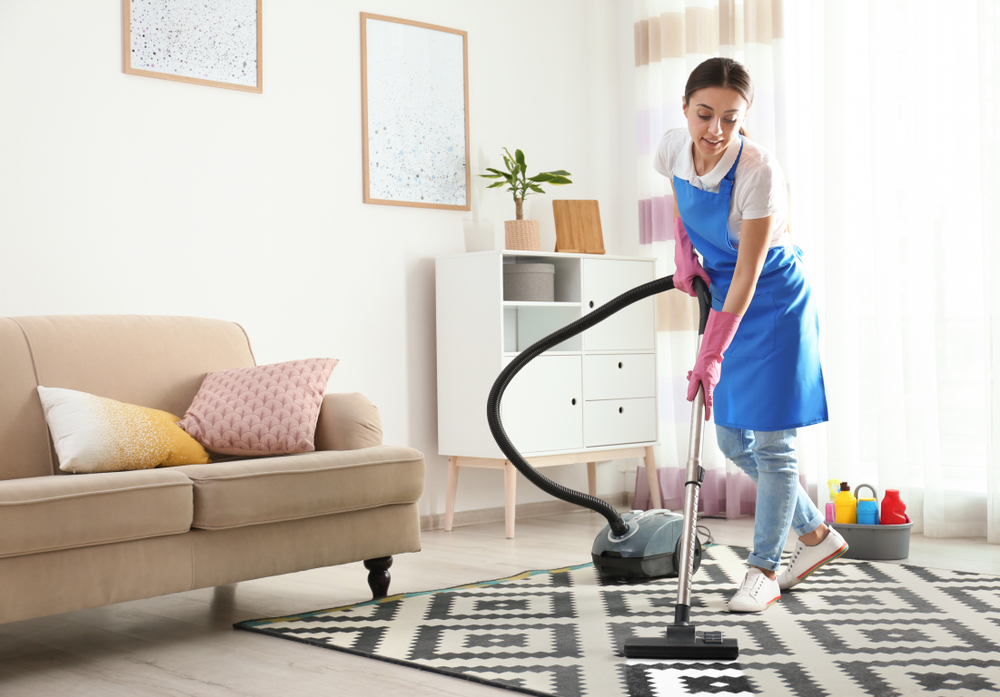 Choose What Cleaning Equipment to Purchase
As a cleaning company, you might want to get your hands on specialized equipment. This would allow you to increase your value, as you'll have things on hand that the average household doesn't. Apart from that, don't underestimate the importance of basic cleaning equipment. Check out this list of best upholstery cleaners for any budget to make sure you don't miss anything and save up as much money as possible.
Bleach, sponges, and vacuum cleaners are just some of the things you need to make your cleaning company a roaring success. That said, try to steer away from using the cheapest products, as these can be quite toxic and not as effective; spending a little more will be worth the investment.
Establish a Reasonable Budget
Every company needs a start-up budget, and the beauty of a cleaning company is that the start-up costs aren't huge. This is especially true if you're starting up as a one-person band, as you won't be required to pay the salaries of other people.
As you start to grow and find the need for more employees, you'll hopefully have the funding to do so. Even if you do hire staff, doing the majority of jobs yourself will allow you to keep the most money in your pocket.
Do the First Jobs Personally
Last but not least, even if you have a team of staff on board, you should do the first few jobs yourself. This is because this enables you to set a standard and also gauge what's typically required when cleaning a property.
This also allows you to establish a relationship with your clients, which is very important when you're being entrusted with someone's home. It's essential that your clients are comfortable with you and trust you to look after their property.